Themezier Weebly Theme Package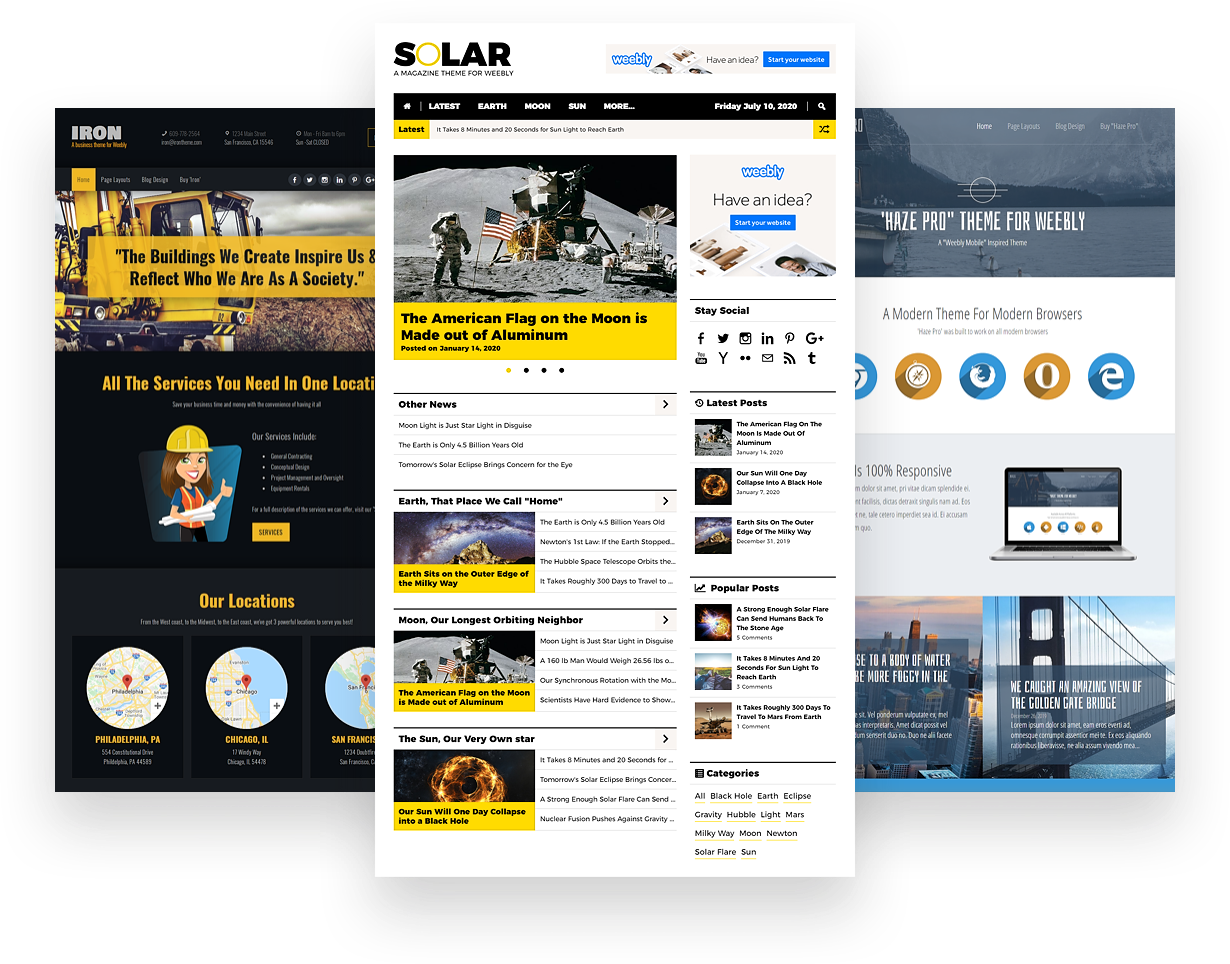 Weebly Theme Package
​Can't Decide on a Weebly Theme? Get 'em All!
$208 $88
Get all of our 18 Weebly themes, currently valued at over $200, for $88. Save over 40% compared to buying all themes individually!
What is our Weebly Theme Package?
​Our Weebly Theme Package gives you all of our Weebly themes for one great price. Instead of buying each theme individually, which would total over $200, you get them all for just $88.
This is a great deal to save for those who are unsure about which of our Weebly themes to go with or if you have many websites and need a greater variety of designs.
Features
All Themezier Weebly Themes

All of our current and future Weebly themes come in this package deal: Zine, London, Entry, Infinit, Haze Pro, Evermore, Kiss, Arksi, Styx, Red, Imbue, Streets, Solar, Blogo, Iron, Haze, Skyscraper, and Escape.

Lifetime Upgrades

Enjoy free upgrades to the latest version of each theme in this package for that theme's lifetime. When new versions of a theme are available, you'll be sent a notification and download link via e-mail.

New Weebly Themes

When we launch a new Weebly theme, you'll get immediate access to it for use at no additional charge.

One Time Fee

Absolutely no monthly fees or subscriptions. A one time purchase of $99 gets you all of our current and future Weebly themes.

100% Support

Just like our individual themes, you also get the best customer support for every theme in this package. Though our themes are rigorously tested (they really are -- sometimes it takes days to iron out the bugs), if any issues ever arise with these themes, simply send us a message!
Reviews
Release Date
September 15, 2018
Last Updated
July 19, 2020
License
Personal, Commercial
Browser Compatibility
Android, Brave, Chrome, Edge, Firefox, Safari, Safari iOS, Opera, Opera Mini